WordPress announced the new page/post editor based on moveable 'blocks'. The default editor of WordPress 5.0 and later version has a new editor called Gutenberg. It is quite different than the previous classic editor The existing editing experience has been rebuilt for media-rich pages and posts. It helps users to create a dynamic page or post layouts.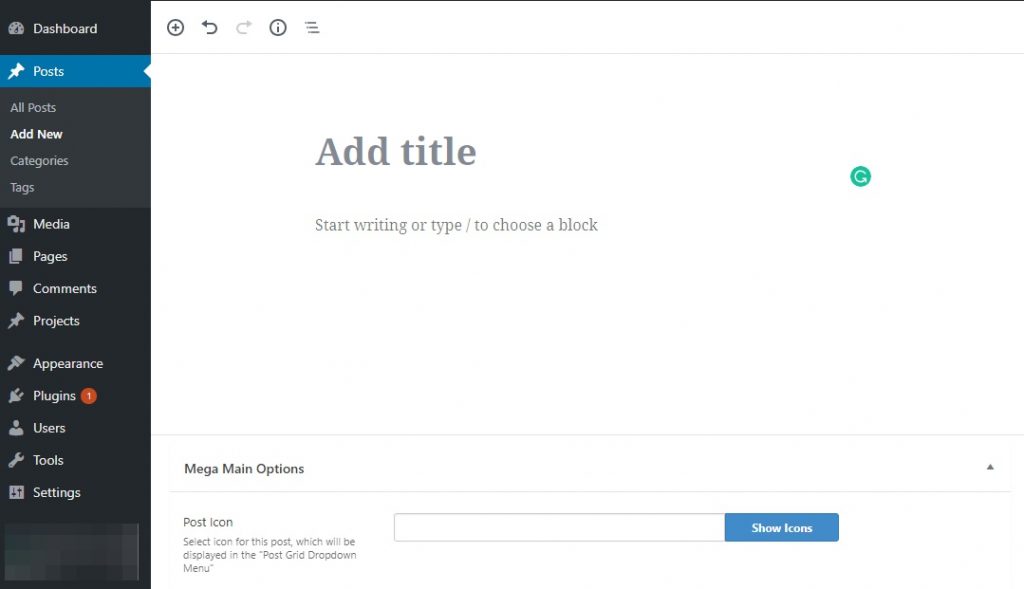 The drag and drop system enables you to move page or blog contain one place to another within page or posts. You can customize each block, it has unique set of options like colors, placement, size, and more. Mobile responsive and more features enable you to make attractive design. However, since it's structural change, it has the potential to cause some issue on your site.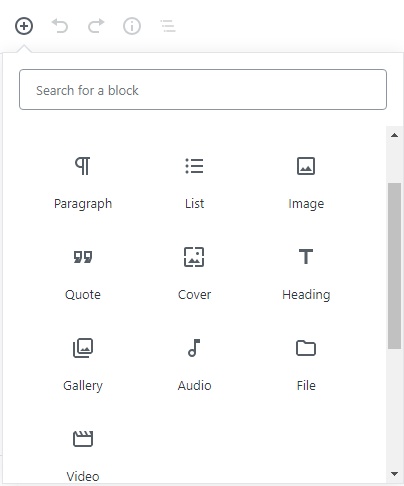 It has some interesting feature. For instance, you can use the cover picture with full-width. Page layout enables you to manage content easily.  You can add the different block in the different layout section. Multimedia can be used with content and different layout, you can customize different block with custom CSS.

In Gutenberg you can do more with multimedia, the editor contains a shortcode block that you to easily add shortcode. Widget block enables you to place all kinds of features directly on to page and posts. The features of Gutenberg may reduce the number of plugins you need. Like shortcode, contact form, table function are available.
List of blocks included Gutenburg.
COMMON BLOCKS: Paragraph, Image, Gallary, Heading,, Quote List, Cover Image, Video, Audio
FORMATING BLOCKS: Pull Quote, Table, Preformatted, Code, Custom HTML, Custom Text, Verse
LAYOUT BLOCKS: Separator, More, Button, Text Column
WIDGETS: Latest Posts, Categories, Shortcode
Embeds : Twitter, Youtube, Facebook, Instagram, WordPress, SoundCloud, Spotify, Flickr, Vimeo, Animoto, Cloudup, CollegeHumor, Dailymotion, Funny or Die, Hulu, Imgur, ISSUU, Kickstarter, Meetup.com, Mixcloud, Photobucket, Polldaddy, Reddit, ReverbNation, Screencast, Scribd, Slideshare, SmugMug, Speaker, TED, Tumblr, VideoPress, Vine, WOrdpress.tv
Developer opinion on Gutenberg. 
"The Gutenberg editor has some great assets that could genuinely help people to write better texts."

— Marieke van de Rakt
"The web up until this point has been confined to some sort of rectangular screen. But that is not how it's going to be. Gutenberg has the potential of moving us into the next time."

— Morten Rand-Hendriksen
"This will make running your own blog a viable alternative again."

— Adrian Zumbrunnen
However, If you are familiar with classic editor layout and not planning to use Gutenberg features, It is possible that you may frustrate because all elements of a page or post, such as headers and paragraphs have placed into separate blocks. It takes more time to figure out how to use its settings, and where to add blocks so content looks as you want. The latest version
Most of the users ranked it low. So, It is less popular than the classic editor
How to Disable Gutenberg
To disable Gutenberg, you must install the Classic Editor plugins for add classic editor. To install the plugin goto  Plugins=> Add new=> search classic editor => install classic editor and activate it. Classic Editor is an official plugin maintained by the WordPress that restores the previous WordPress editor. It makes it possible to use plugins that extend that screen, add old-style meta boxes. There are more plugins found for disable Gutenberg and enable classic editor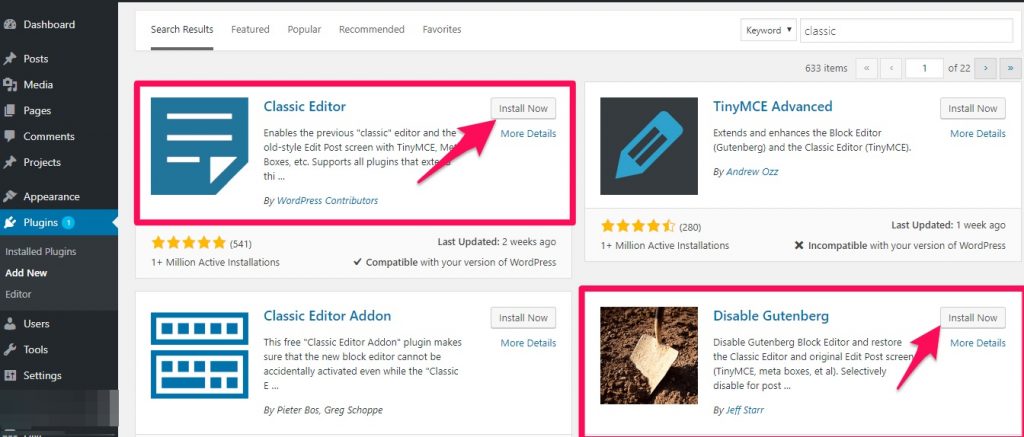 The Classic Editor plugin may not be a longer solution because the WordPress team has said that the classic editor plugins will only be officially supported until December 31, 2021.